WARNING: Only for the brave!
Count down from 5 seconds to feel the burn!
Best Sellers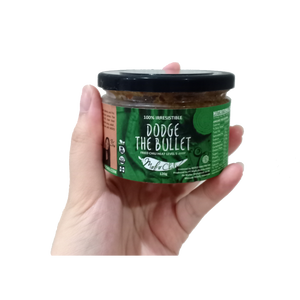 Dodge The Bullet (level 5) fried chili
Dodge the Bullet provides that tinge of fire that you need. Pick me if you're a little unsure on your spicy tolerance.
Buy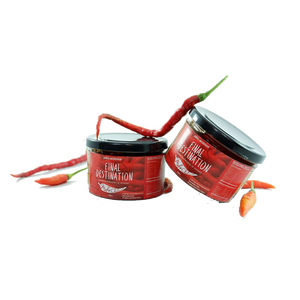 Final Destination (level 10) fried chili
Final Destination is a smoldering choice for the fearless. Pick me if you are bordeline insane!
Buy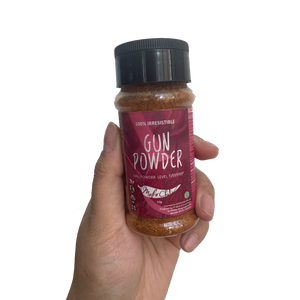 MOFO Gunpowder (level 7) chili powder
MOFO Gunpowder is for chili lovers on the go. Pick me if you're one who can't go without your chili no matter what you're having for your meal.
Buy
Here's what others have to say about MOFO CHILI:
as captured from facebook
Mofo Chili is the most amazing chilli ever! It's spicy enough to keep it tasting awesome but it doesn't kill you with overwhelming spiciness! Worth the try even for non-chill eaters.

Daniel L.
Sri and I must have already gone through more than 15-20 bottles of Final D for the last few years we have been living in Singapore :) Goes well with everything from any types of meat, seafood and even just to dip some steamed veggies in it. We actually crave for this Chilli when we don't have it at home, so it is definitely a staple in our home!

Tarn P.
I wish every restaurant serves Mofo Gunpowder 👍👍👍

Matthias M.
I adore MOFO chilli, either level of spiciness is amazing. They're great marinades (to die for with Kurobuta and Waguy beef), go well in soups (noodle soup!), on top of hot dogs and my personal favourite as sauce for dry noodles (MOFO chili Bibimmyeon anyone?). It being healthy and vegetarian are just added bonuses.

Ri C.
FOR TRUE CHILLI LOVERS FROM CHILLI LOVERS! enough said! best i've ever tried!

Julmawan C.
The flavour just explodes in your mouth!

Calvin C.
Literally 'chilli my mulut'! Love it!!!

Norazlyza I.
For chilli lovers..pls try!! Its super hot you won't regret it

Maynisang T.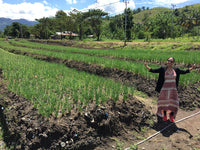 Our Chilis 🌶
From our chilis to the onions used, each bottle of MOFO CHILI is made with ingredients painstackingly grown by us.
More info
Healthier Choice🌱
MOFO CHILI uses all natural ingredients, no preservatives, colourings, additives or flavourings and contains no gluten, sugar, dairy, nuts, soy and are vegan and vegetarian-friendly. 
Not to mention, we are also certified HALAL by MUI.
Our Chilis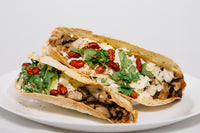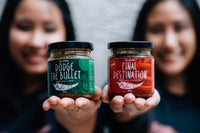 Our Story
MOFO CHILI was founded by two sisters; Monica and Foi. Both sisters have an extreme passion for spice and have their homemade chili with everything they eat, ranging from soups, salads to even desserts.
More info
MOFO SISTERS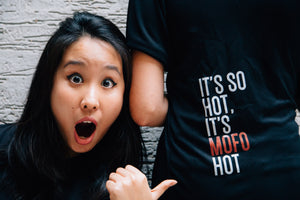 Monica (MO of MOFO)
Monica's friends were the inspiration behind the start of MOFO CHILI. But she knew nothing much about cooking and most definitely not about cooking CHILIS. Hence, the partnership with sister and now partner, Foi, in coming up with more exploding spicy products!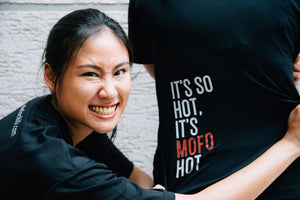 Foi (FO of MOFO)
Unlike others available in the market, MOFO CHILI recipes are created by Foi, who has a commendable passion for cooking. She perfected each recipe after countless trials and errors and MOFO CHILI is proud to share this with the world.